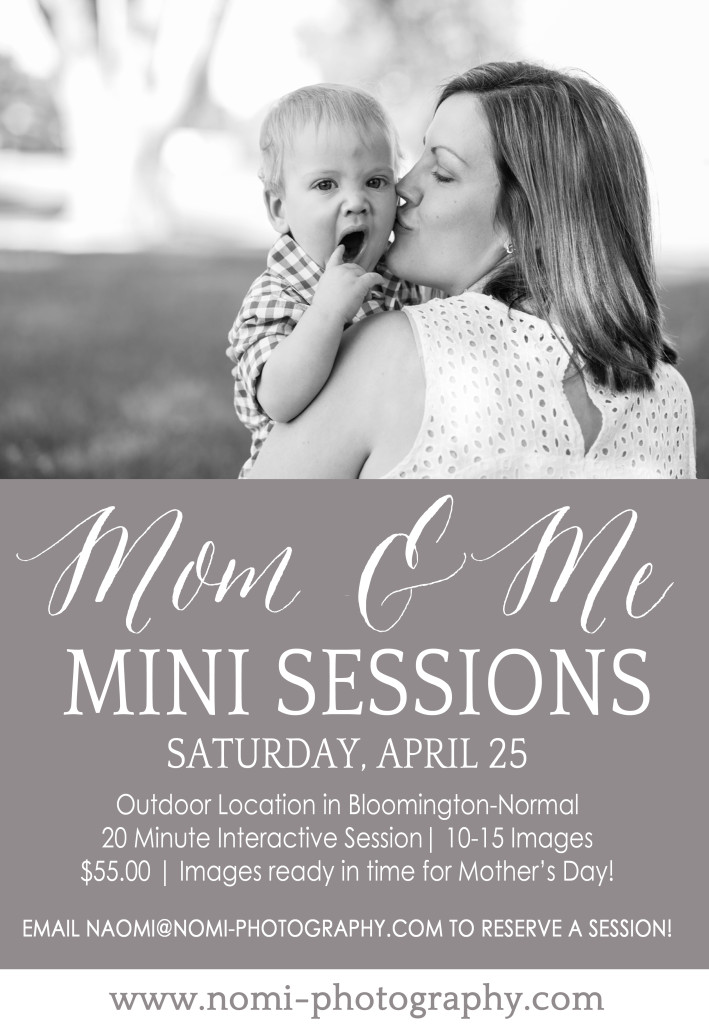 I do Mini Sessions because I believe in relationships. I believe in capturing the special relationships that are in our lives & mini sessions are the perfect way to do that!
Mom & Me Mini's will be on Saturday, April 25 & these images will given to you in time for Mother's Day on Sunday, May 10 on a USB flashdrive. This is a 20-minute interactive photo session for just mommies & their children (of all ages!) This was one of my most popular mini sessions last year, so email me soon to reserve your session! I always let my email subscribers have first dibs. I sent that email out earlier this week & slots went like crazy! There's just a few spots left.
When you're a mother, finding time to spend quality time with each child is HARD. And to be honest, sometimes it doesn't get to happen. That's what this session is for. Quality time with each of your littles or each of your "biggers' 😉 I promise you, it will be a memorable time of laughing with your children & hopefully even a few snuggles & kisses as well 🙂
I can't wait to spend time with you mommies & your children!!!!!!!!