It was just a couple months ago that I was spending time with Emily & Dustin for their maternity session (if you missed that lovely photo session you can review it HERE). Then really just a few weeks later on Friday, October 16, Emily & Dustin's world grew from not just two, but to a family of 4! Hannah Dorothy & Eliza Jane were born much to the joy & anticipation of not only their parents but to their family & many friends.
As the days were going by & Emily's due date few closer & closer, I felt the excitement in my own heart. Twins are a special gift (as all baby's are!) & I was SO looking forward to seeing the faces of the two beauties the Lord was blessing Emily & Dustin with. Emily & I had before exchanged pregnancy stories & now all I wanted was to see these girls & with their parents. Dustin & Emily welcomed me into their cozy ranch along with Grandma! The girls were all clean from baths & were just TOO adorable for words.
Emily & Dustin, I think you two are the bee's knees. I still am SO thankful you connected with me a few months back & that I've been able to capture two chapters of your life story. I do so hope we have many more sessions in the future. I know that you already are wonderful parents. Lean on each other & your strong supportive family that you have. Miss Hannah & Miss Eliza are blessed girls.
Emily has an eye for decorating & I LOVED all the little details she put into her daughters room.
I LOVE Emily's expression here!
Loving on her baby girls.
I've said it before & I'll say it again- Dustin should get the Father of the Year Award.
I always LOVE watching new fathers during newborn sessions. Joy & pride is written all over his face.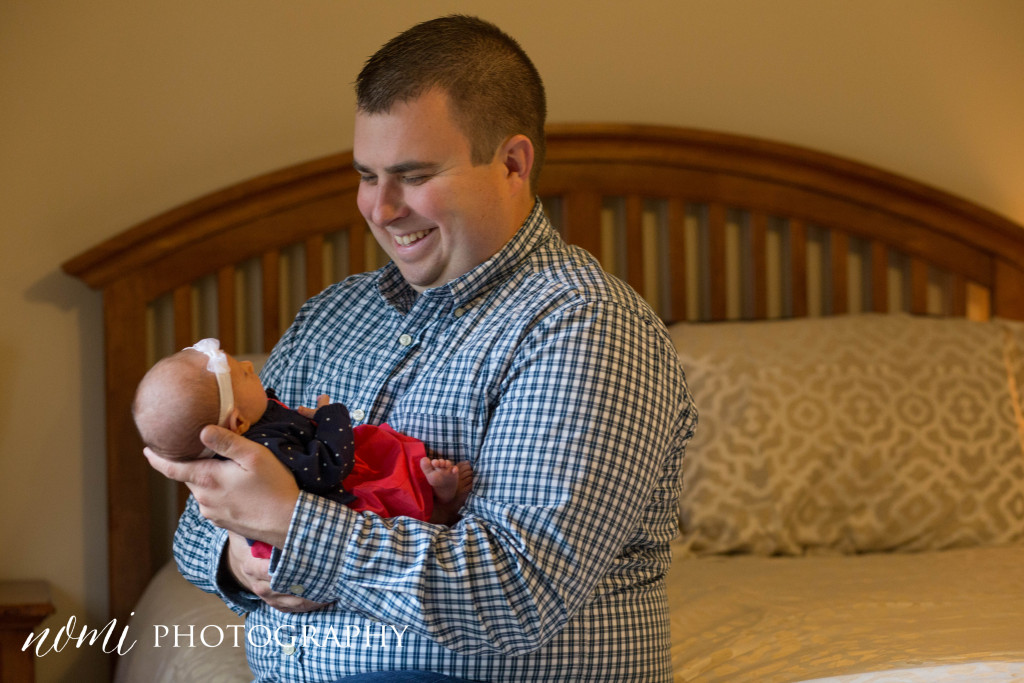 Ummmm fav right here.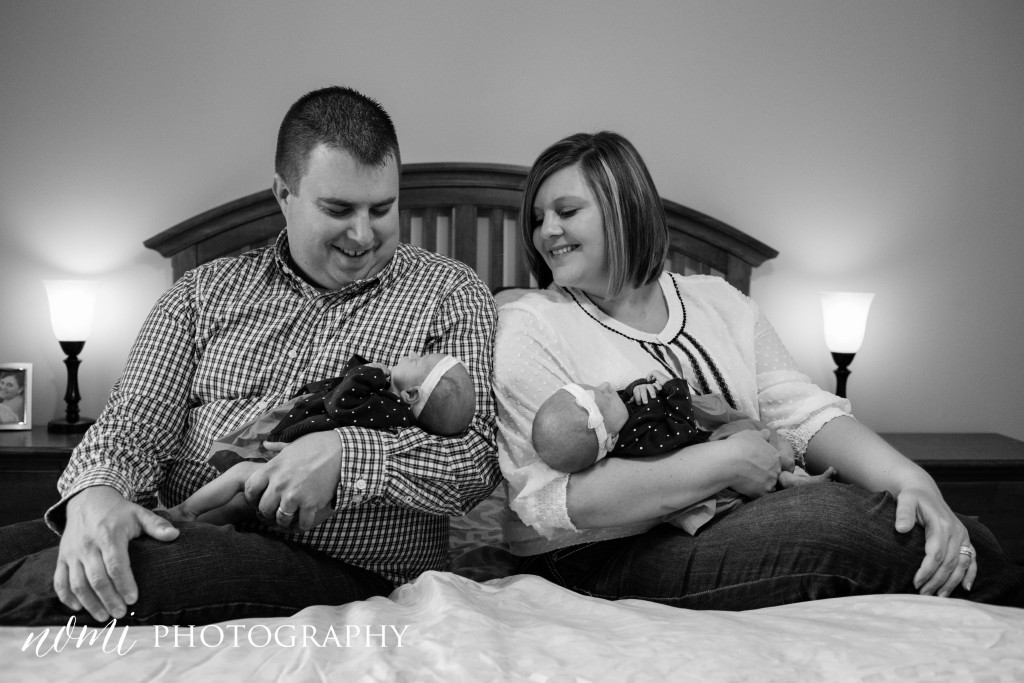 Puppy wanted to see the girls too 😉 (Don't worry, we got one of puppy looking at the camera 😉 I just love this particular one! Oh & can we just talk about the detail in that beautiful wall behind Dustin?)
And one of my FAV'S is right here-Baby Girl's fist in action & all.
Oh Emily & Dustin how BLESSED you are. Two precious girls to love & raise. May your hearts & home always be full of laughter, love & the important things that matter.